Europartners Set To Double Global Footprint
The Latin-American freight-forwarding giant, Europartners, recently announced plans to double its global presence from 60 to 120 offices by the end of 2020. Given that the global forwarding industry is more competitive than ever, Europartners' goal of opening 60 more international offices may seem ambitious. However, they are ready to meet this challenge head-on!  
We interviewed Alejandra Tamez, Product Owner, Europartners, to find out if the company's confidence is ill-founded or if it is truly living by its motto, "Connecting Minds To Move The World."
Alejandra Tamez
Product Owner, Europartners America
Alejandra has 7 years of experience with technologies such as Cargowise, Mercury Gate, Sylectus, ShipPrimus. She has worked for companies such as Softtek as Process Solutions Designer. 
Q: Alejandra, given the complexities of today's business scenarios, what gives Europartners the courage to set this ambitious goal for 2020?
"Growth has always been a part of the Europartners' DNA which is why we have already spread across 17 countries. The year 2020 is special because Europartners enters its 18th year of operations.  As we near another decade of service, we are making our presence felt amongst the global heavy-hitters of the freight-forwarding industry.  Our courage is established by the trust of our customers, directed by the vision of our leadership, and supported by the dedication of our staff. This ambitious goal was made as a team, and it will be completed as a team."
Q: Well said, Alejandra!  Could you tell us a little bit about how you're planning on doubling your presence?
"In order to scale successfully, we will emphasize our proven processes while incorporating best-in-class solutions in the market, and we find that for this, Neurored is a perfect fit. Neurored provides us with the ability to easily configure and automate our processes, in addition, to offering innovative tools that give us a cutting edge over the competition. To add to this, Neurored is 100% native to the World's Largest Cloud Platform, Salesforce, which ensures that we have a robust and reliable solution that can easily scale with our business needs."
Q: Are there any specific features you liked and how did Neurored help improve operations?
"The thing that I love about Neurored is that it is a one-stop-solution, which means that all our data is in one place. Earlier we used a plethora of tools to manage operations, but now we've either integrated or replaced these tools with Neurored. Here are a few examples of how Neurored helped:
Quick Quotation:  from 20-minute quotes to 5-minute quotes!


With Neurored, our quotes get sent out at 4x the speed (from 20 mins to 5 mins per quote). Before

this, we had to log into multiple web-apps for viewing itineraries and reservations, generate documents manually using the Microsoft Office Suite, and then attach the file in the emailing app before sending it to the client. Now, with Neurored, we can view schedules and capacity, get rates, make bookings, generate quotes with a few clicks, and send templated emails – all without leaving the app!

[

Learn more about Neurored's Freight Rates Management Software

]



Convenient Tracking:  from Phone calls to Real-time!


In the past, if our clients wanted to track their shipment, they had to call a member of our team, who would log into a web service to tracking the shipment. Now our clients can simply log on to the customer community and track their shipments in real-time at any time! [

Learn more about Neurored's Tracking solution

]

Revenue Management:  Process automation and accurate information


Before Neurored, whenever intra-organizational transactions were made, people had to manually match the entries with the bills generated at each of the offices involved in the transaction. Now, Neurored automatically calculates the profit-share between our various global offices for us which ensures that we're using our time in the activities that grow the business. [

Learn more about Neurored's Document Management and Billing solution

]

Reports and Analytics: Helpful reports and dashboards in just a few clicks!


In the past, we had to manually collate excel files from individual offices before we could get any useful information. With Neurored, we now get reports across multiple objects whenever we need it. The real-time information helps us adapt to change by making decisions with the most up-to-date information. [

Learn more about Neurored's Demand Forecasting and Analytics Solution

]
In a nutshell, Neurored's solution has improved the efficiency and speed of our operations and has given us a unified view of operations complete with intuitive reports and dashboards."
Q: So what do you plan to do after you've achieved your goals for 2020?
"Well, obviously the first thing we would do is have a party! But in all seriousness, by 2030, we plan to position ourselves as the top company in critical load solutions worldwide. We're aware that with a bigger organization will come bigger challenges, but we're confident that together with partners like Neurored, we'll be able to surpass these challenges with ease."
Are You Aiming for a Growth-Rate That Makes Headlines?
We are here to help! Reach out to us and let's build the solution of your dreams together.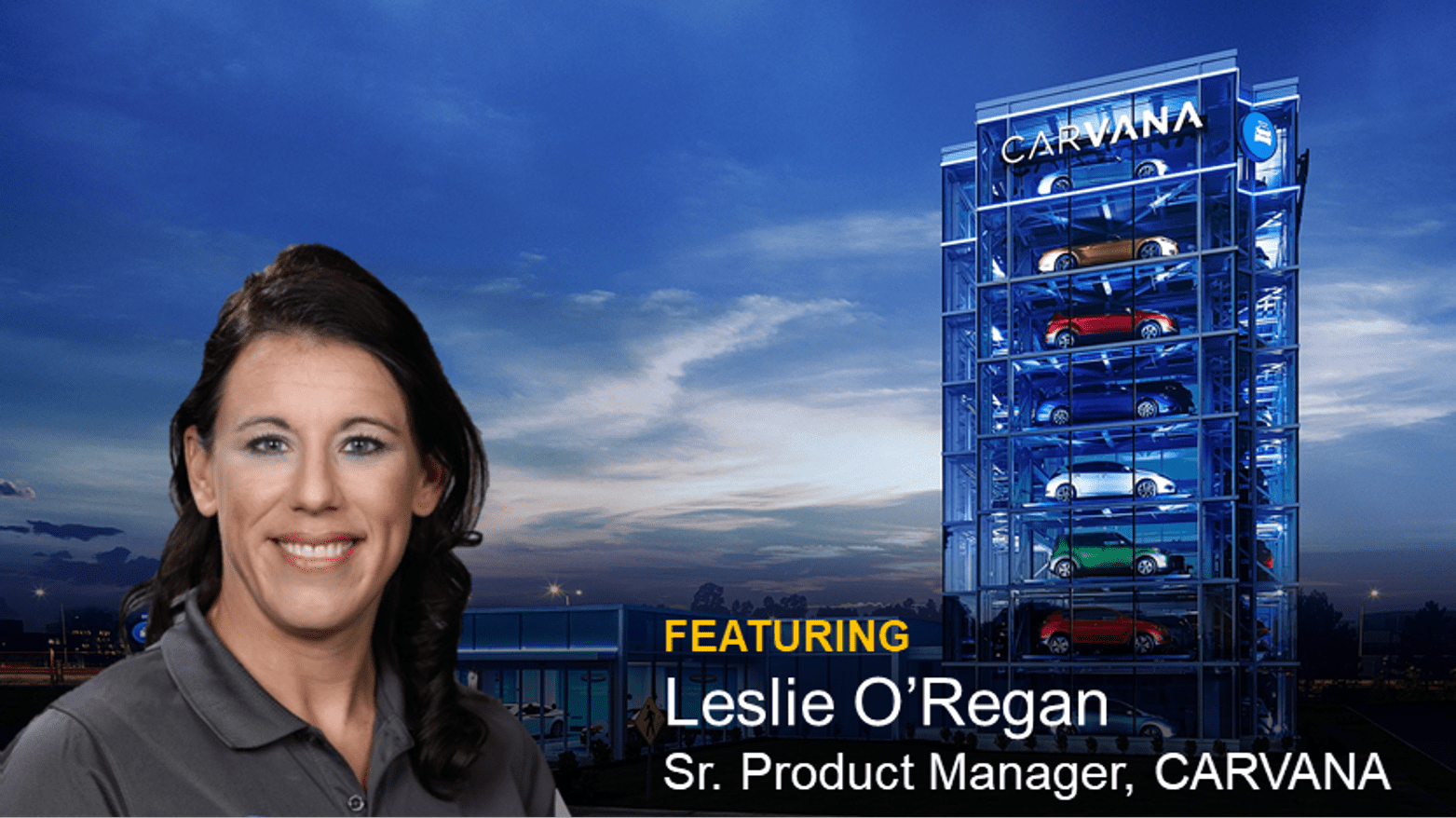 WHY CARVANA CHOSE A SUPPLY CHAIN CONTROL TOWER OVER DASHBOARDS TO ENHANCE OPERATIONS?
Success Stories
We invited the Sr. Product Manager of Supply Chain at Carvana, to discuss how Neurored Control Tower helped…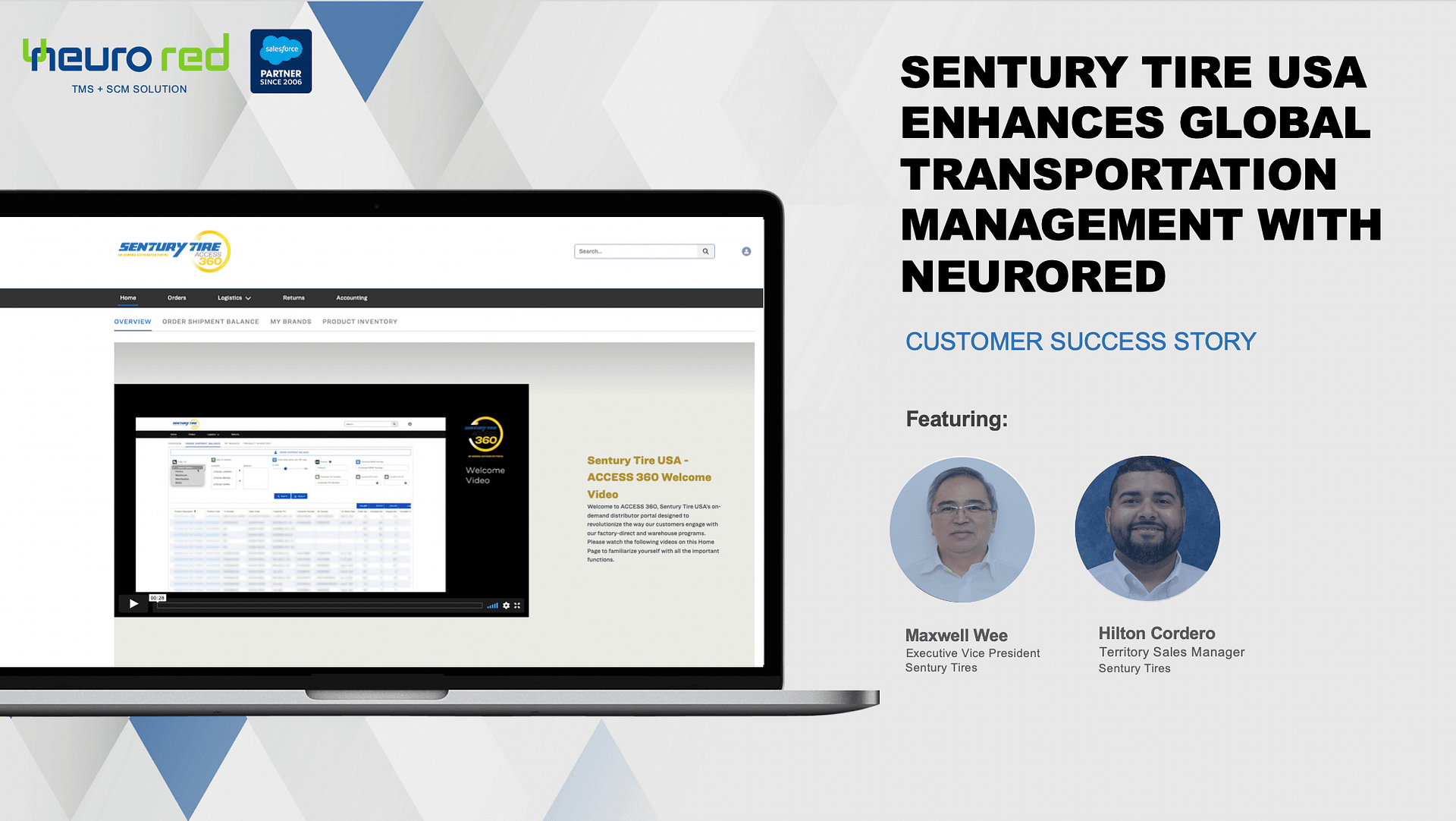 SENTURY TIRE USA ENHANCES GLOBAL TRANSPORTATION MANAGEMENT WITH NEURORED
Success Story
This week, we spoke with Maxwell Wee and Hilton Cordero of Sentury Tire USA (the Executive Vice President…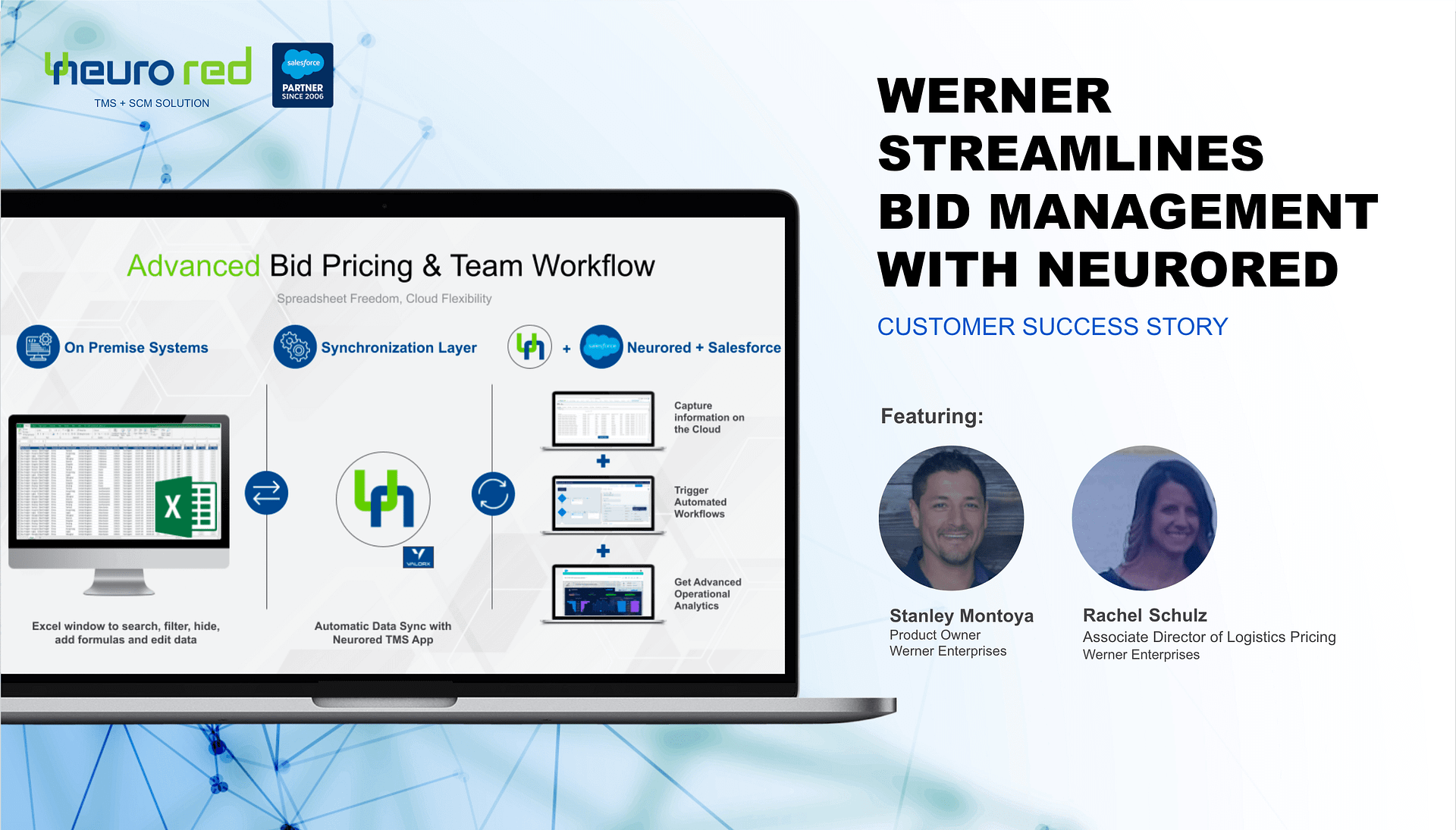 WERNER STREAMLINES BID MANAGEMENT WITH NEURORED
Success Story
Werner Streamlines Bid Management with NeuroredThis week, we spoke with Rachel Schulz and Stanley Montoya of Werner Enterprises (the Associate Director of Logistics…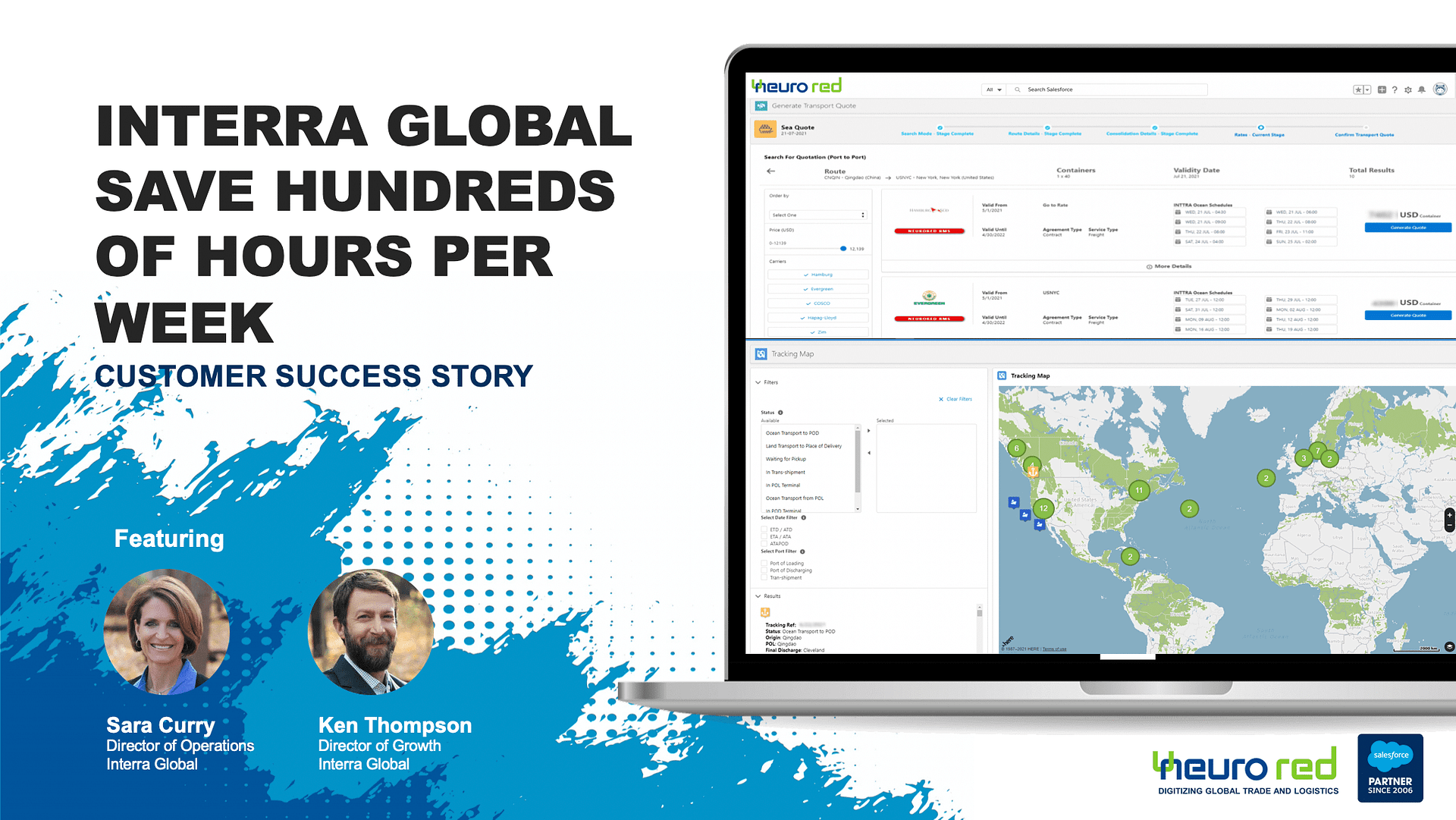 INTERRA GLOBAL SAVE HUNDREDS OF HOURS EVERY WEEK WITH NEURORED
Success Story
In this month's edition of Neurored's Customer Success Stories, we spoke with Interra Global's Sara Curry and Ken Thompson to find out how Neurored is working for them
Let's Get Started
Schedule a Demo Now