Why Carvana Chose Neurored's SCM Control Tower
If you're asking yourself, 'But wait, aren't they the same thing?', don't worry, you're in the right place. Control Tower Solutions are taking the world by storm, but with so much information (and misinformation) going around, it's easy to miss out on the true value of Control Towers. 
While both solutions are designed to give you an accurate overview of operations, Supply Chain Control Towers outshine dashboards in large-scale, fast-growing, operations. This is why we invited Leslie O'Regan, the Sr. Product Manager of Supply Chain at the fastest-growing car dealer in America, to discuss how Carvana unified operations and eliminated manual processes with Neurored's Supply Chain Control Tower.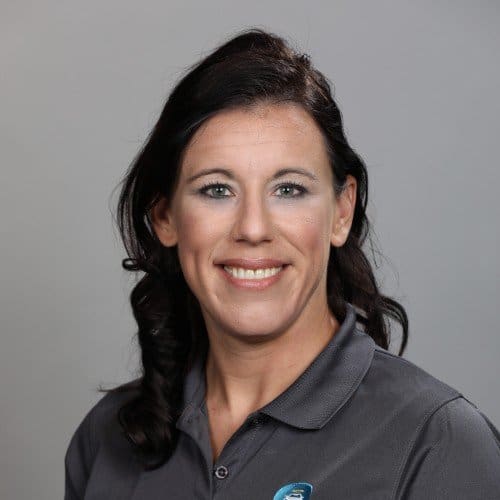 Leslie O'Regan
Sr. Product Manager, Carvana
Leslie has 15 years of experience with technologies such as TrackX, Manhattan, JDA, and Salesforce. She has worked for companies such as Advanced Auto Parts, Manhattan Associates, and has even started her own business. 
Q: Leslie, let's resolve the suspense! Why did you pick a Control Tower over a Dashboard?
"We were on the lookout for a solution that offered greater visibility and control over operations, but given the large size and growth of operations, Carvana couldn't ignore present-day realities during implementation. We needed a way for users to interact with older systems while using the new solution. That is the main reason which prompted us to choose the Control Tower solution over a Dashboard. Control Tower gives us the convenience of using a centralized system without forcing us to overhaul our operations."
Q: Before Control Tower, what was your experience like? 
"Before implementing the Control Tower, our visibility was limited because of the disconnect amongst our systems. This resulted in users having to open multiple windows just to track one car. In many instances, the users needed to copy information from one system to another which wasted time and was prone to human errors. Systems were functional, but we were looking for something exceptional."
Q: How is your experience now after implementing the Neurored Control Tower?
"We definitely found what we were looking for implementing Neurored's Supply Chain Control Tower which has resulted in better user experience for the end-user which in-turn has improved the efficiency of operations. We control multiple systems through a single interface and things work "at the touch of a button" which gives us more time to serve our customers."
Q: Where do you see this type of process improvement going in the future?
"As Carvana grows, I see such improvements having a lot of potential around improving functionality, reducing costs, and enabling end-to-end visibility. The future is very exciting and it's reassuring to have Neurored's support along this journey."
A Look At Neurored's Control Tower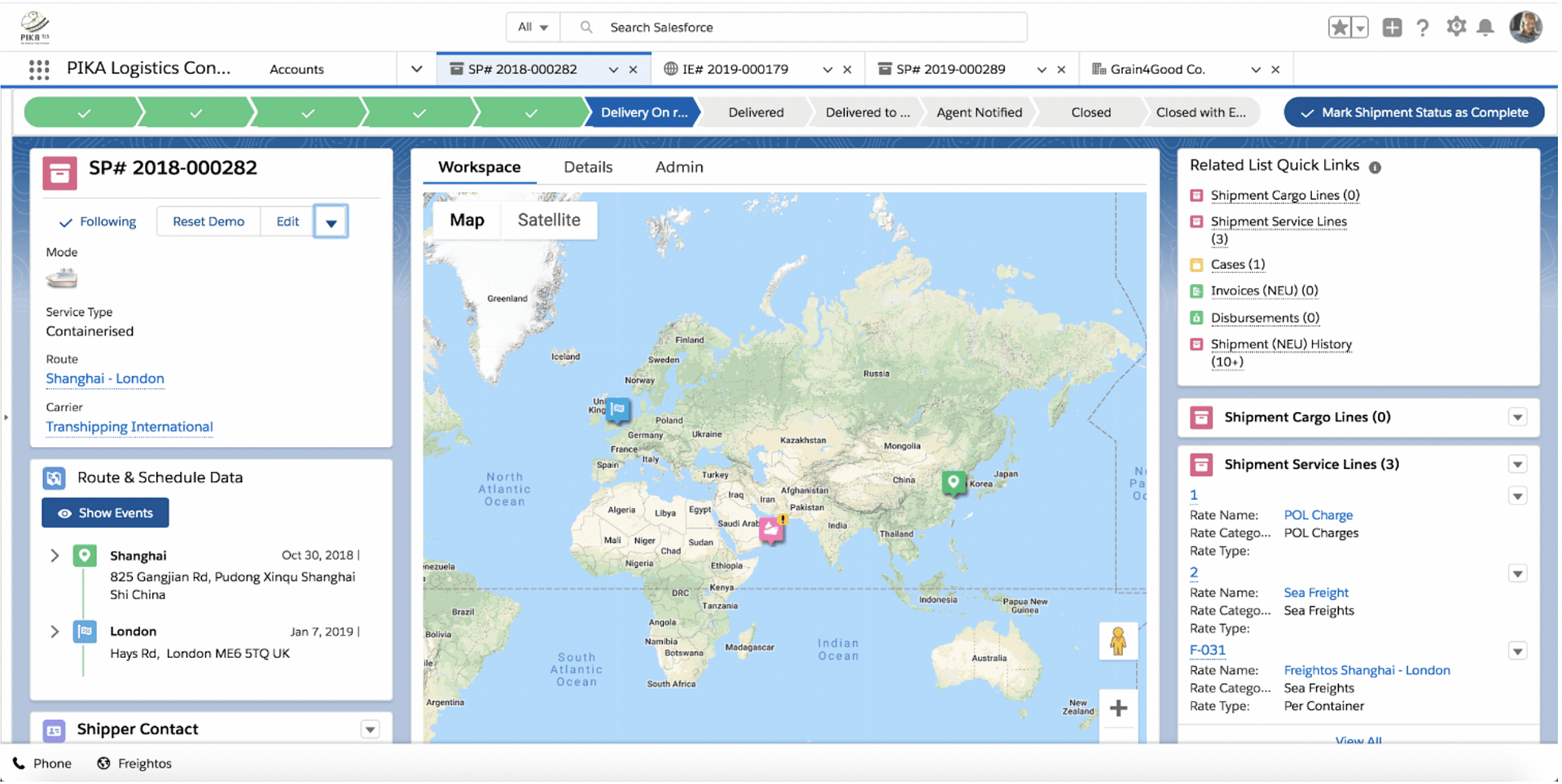 Our Control Tower unifies your systems to give you an accurate overview of operations while also allowing you to hone-in and control every last detail of your supply chain. Even better, Neurored is Native to Salesforce AppExchange which means that you get the power of Salesforce and the innovation of the marketplace. 
Is Supply Chain Control Tower the right tool for you?
If find yourself juggling different systems to get work done it may be a good time to consider Neurored's Supply Chain Control Tower. This solution helps businesses unify operations and eliminate manual processes while serving customers globally. 
 Need help deciding on the right solution? Reach out to us! Let's build the solution of your dreams together.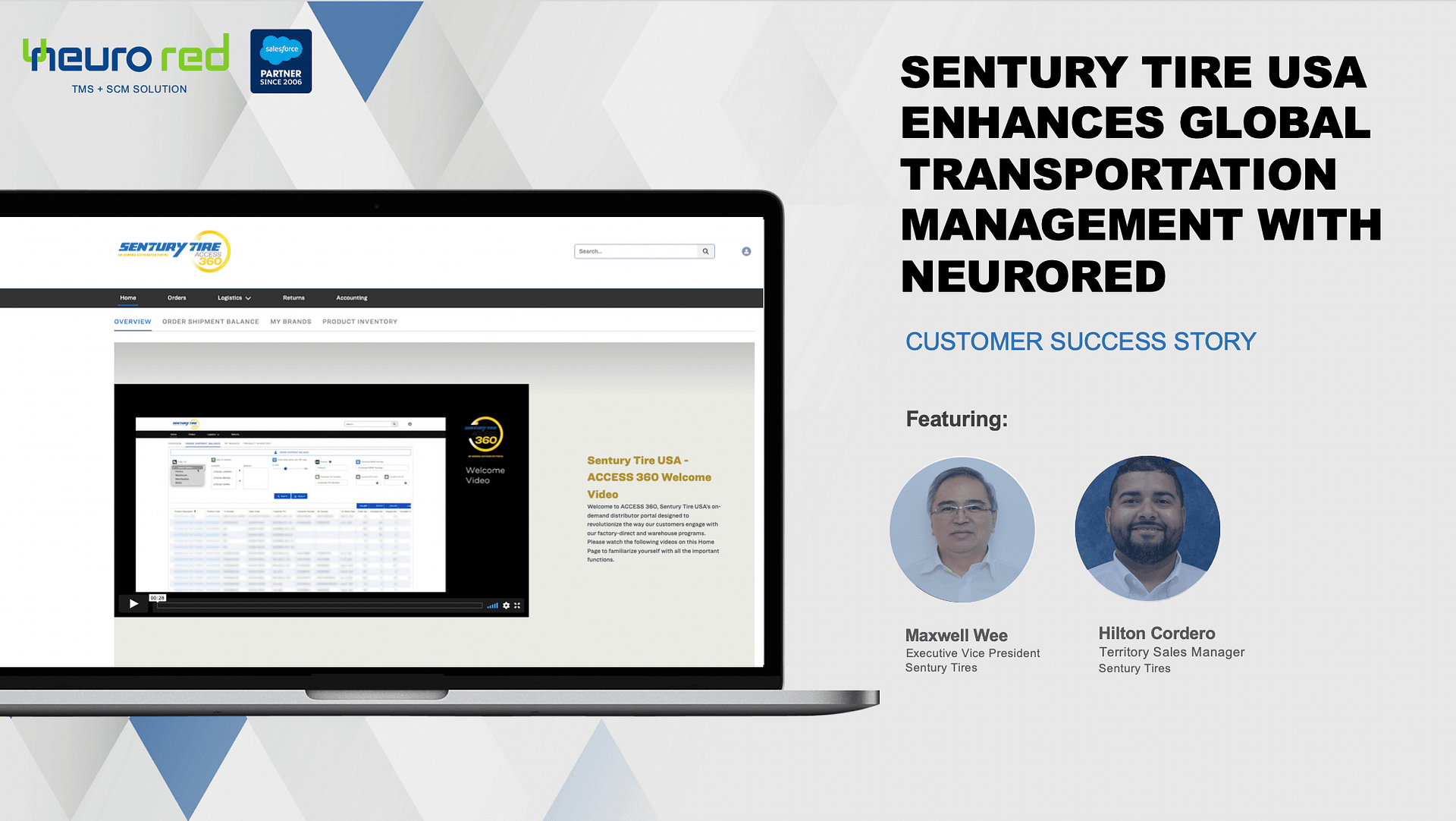 SENTURY TIRE USA ENHANCES GLOBAL TRANSPORTATION MANAGEMENT WITH NEURORED
Success Story
This week, we spoke with Maxwell Wee and Hilton Cordero of Sentury Tire USA (the Executive Vice President…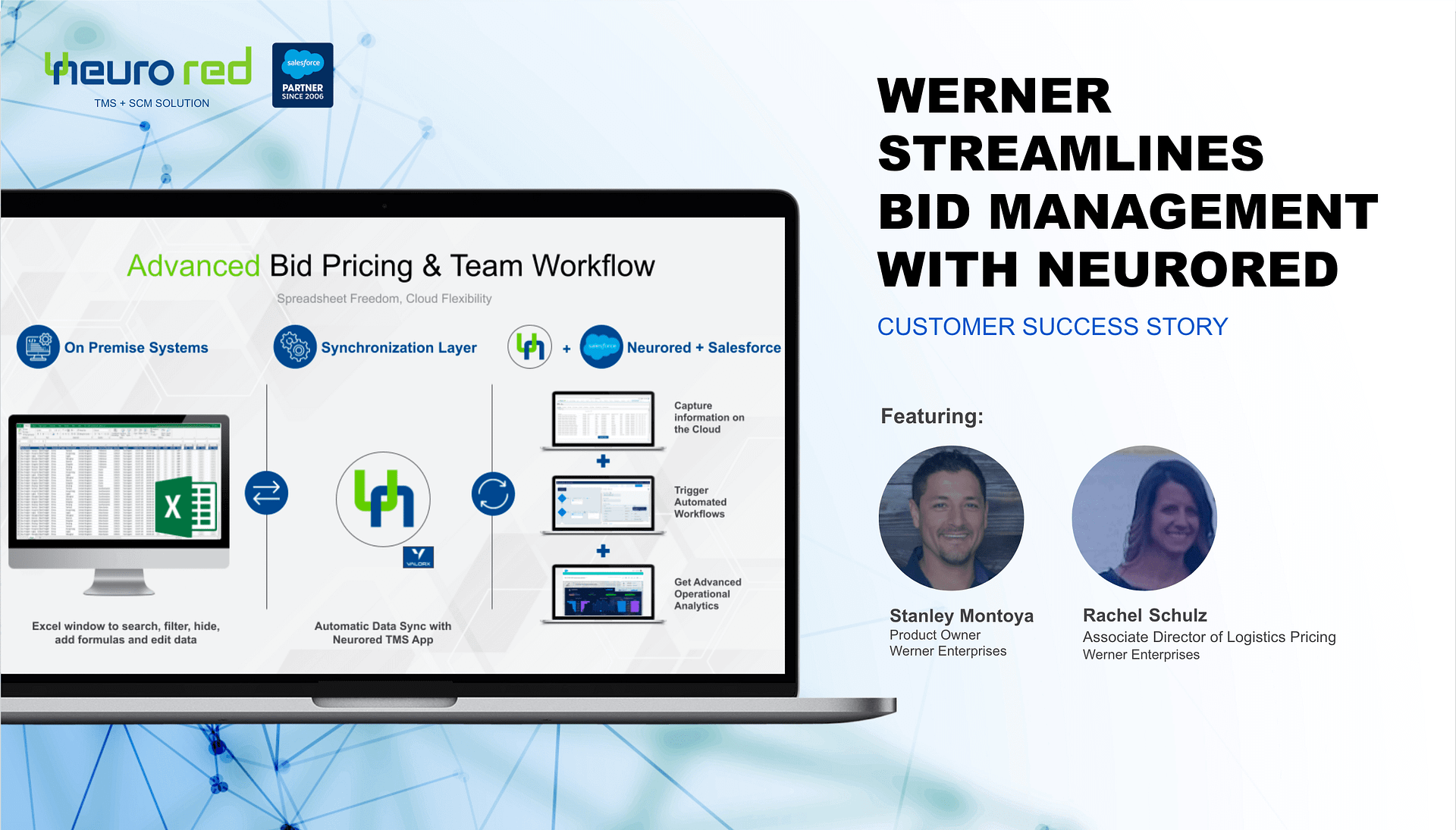 WERNER STREAMLINES BID MANAGEMENT WITH NEURORED
Success Story
Werner Streamlines Bid Management with NeuroredThis week, we spoke with Rachel Schulz and Stanley Montoya of Werner Enterprises (the Associate Director of Logistics…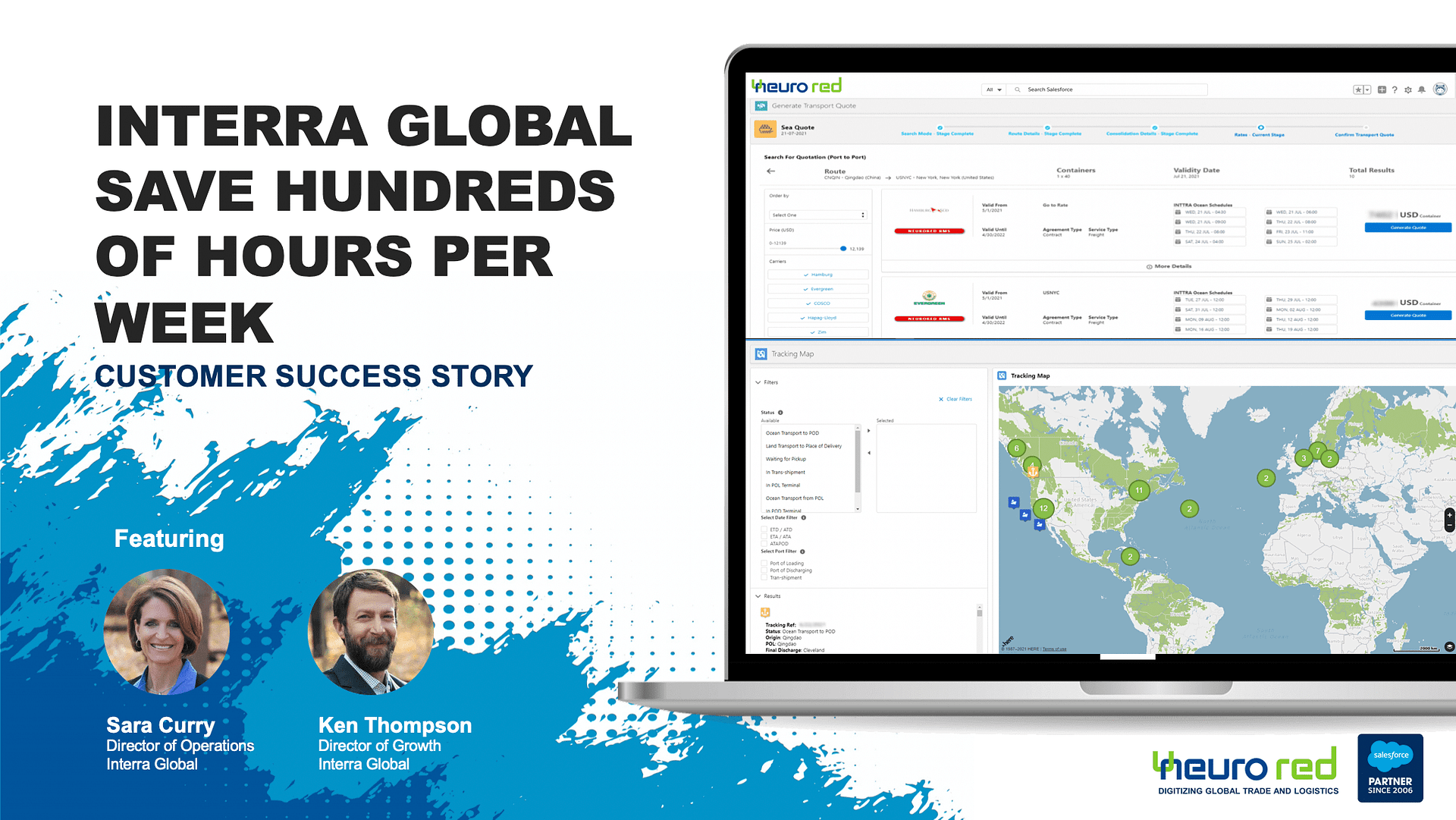 INTERRA GLOBAL SAVE HUNDREDS OF HOURS EVERY WEEK WITH NEURORED
Success Story
In this month's edition of Neurored's Customer Success Stories, we spoke with Interra Global's Sara Curry and Ken Thompson to find out how Neurored is working for them
EUROPARTNERS SET TO DOUBLE GLOBAL FOOTPRINT WITH NEURORED
Success Stories
Alejandra Tamez, the Product Owner of Europartners, discusses how Neurored's CPQ Solutions helped them speed up their quotation process by 4 times…
Let's Get Started
Schedule a Demo Now