GERMANY'S MOST TRUSTED CONSULTING FIRM PARTNERS WITH NEURORED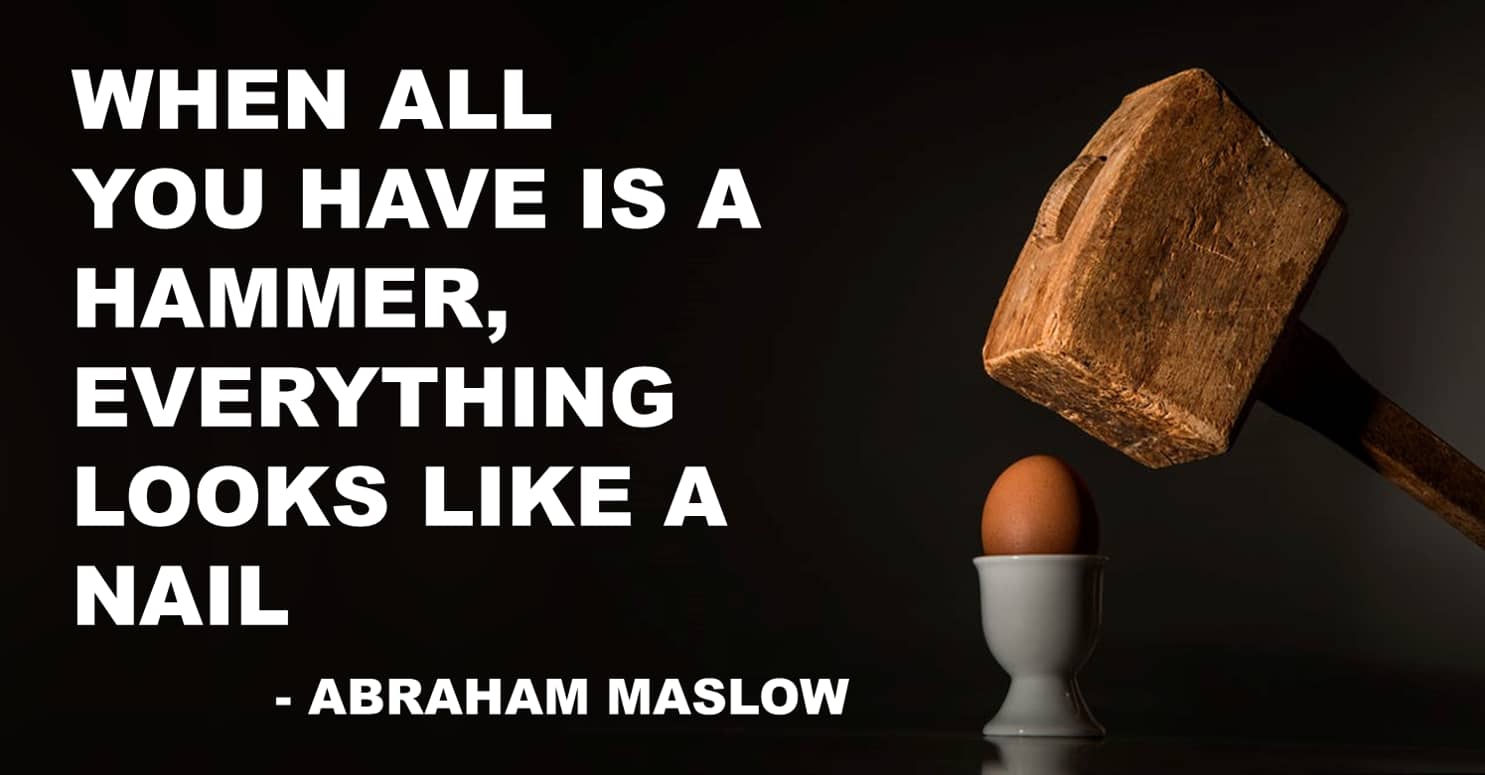 When companies want to modernize their supply chain, they almost always choose to work with a consulting firm. But the truth is that not all consulting firms are made equal – some leave you aching to start the next disruptive project, while others just leave you aching (your head specifically). This is primarily because of how consulting companies work.
The Consulting Firms of Today
Most consulting companies today function like hammers in search of a nail. They have a huge repository of technologies and frameworks that they cannot wait to implement. But hammers aren't always the best tool for the job. The businesses that are truly leading the way in innovation, almost always need a unique solution. Innovative businesses need to integrate their existing processes to bring about true business innovation.
After working with more than two hundred of the most disruptive companies in the industry, Lufthansa Industry Solutions  (LHIND) has a deep appreciation for customized solutions. This is why today, LHIND has partnered with Neurored to build custom supply chain solution for its clients.
Why Lufthansa Industry Solutions Is Partnering With Us?
Although the partnership was announced just a day sort of valentine's day 2019, love was definitely in the air! Mr. Marc Assmann, Manager at LHIND said, "We are very excited to collaborate with Neurored because they have a great track record of making the latest technologies work for the customer. As a company, we don't implement technologies without enabling our clients to get the best from technologies. That's why partnering with a customized software development company like Neurored will not only help us couple the latest technologies but also give us access to Neurored's expertise in supply chain tracking and blockchain based file management. What's an added bonus is that Neurored comes with Salesforce embedded, which means that now, tapping into the innovative products on the salesforce marketplace will be much easier for us. We are sure that our collaboration with Neurored will be fundamental in helping customers reach new heights!"
Do you want to lead the way in supply chain innovation? Reach out to us for a tailor-made solution.
EUROPARTNERS SET TO DOUBLE GLOBAL FOOTPRINT WITH NEURORED
Success Story
Alejandra Tamez, the Product Owner of Europartners, discusses how Neurored's CPQ Solutions helped them speed up their quotation process by 4 times…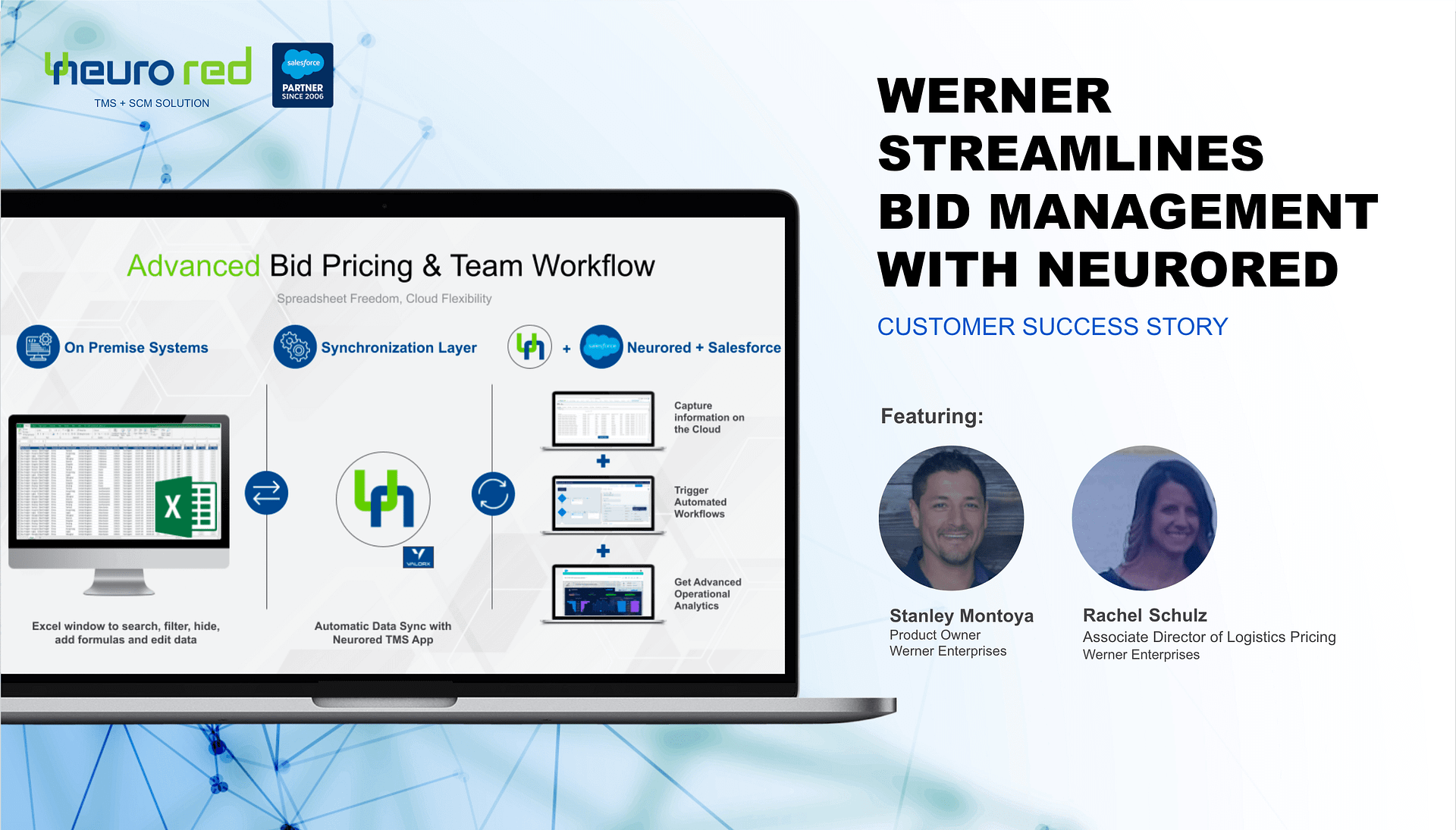 WERNER STREAMLINES BID MANAGEMENT WITH NEURORED
Success Story
Werner Streamlines Bid Management with NeuroredThis week, we spoke with Rachel Schulz and Stanley Montoya of Werner Enterprises (the Associate Director of Logistics…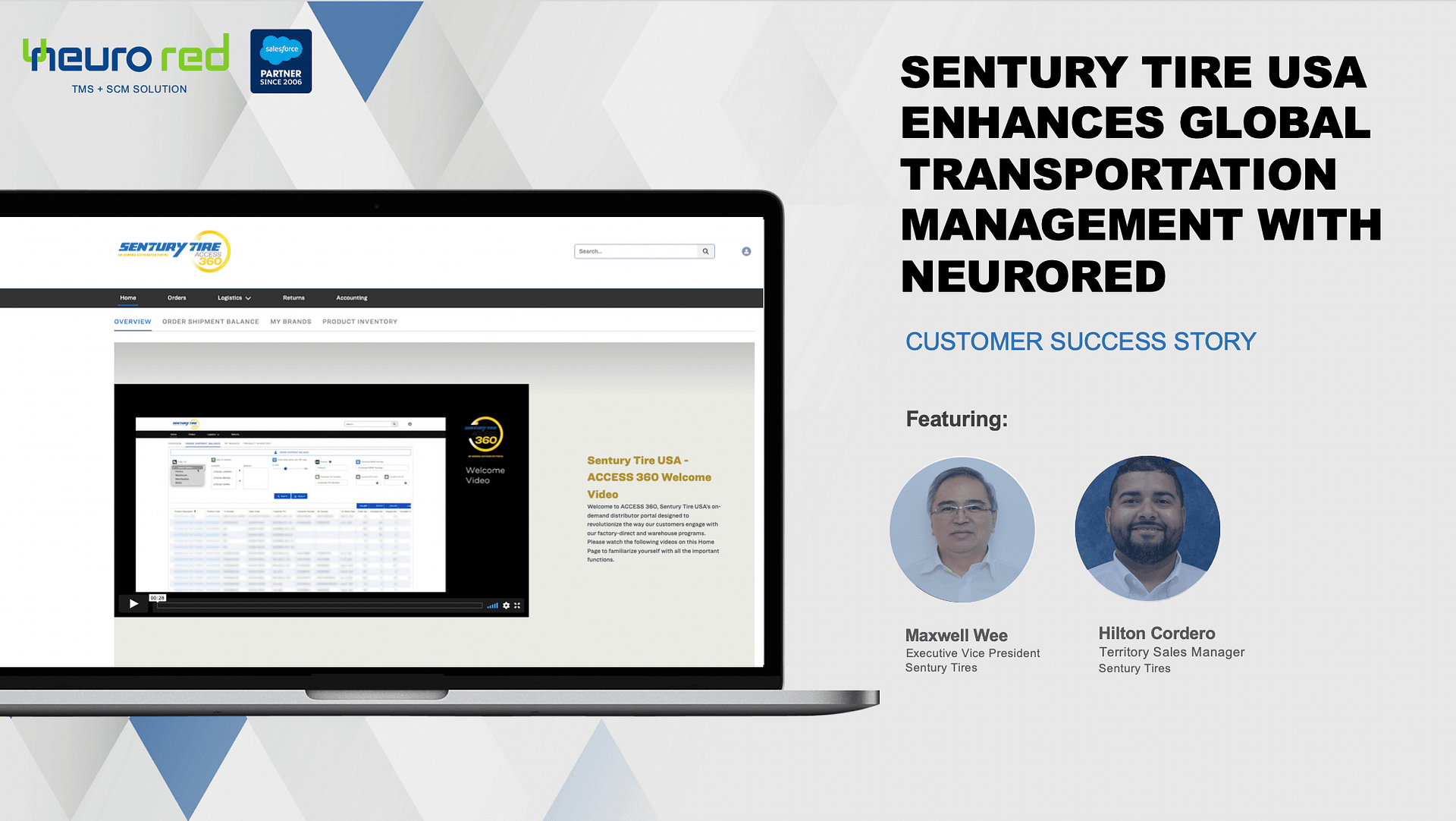 SENTURY TIRE USA ENHANCES GLOBAL TRANSPORTATION MANAGEMENT WITH NEURORED
Success Story
This week, we spoke with Maxwell Wee and Hilton Cordero of Sentury Tire USA (the Executive Vice President…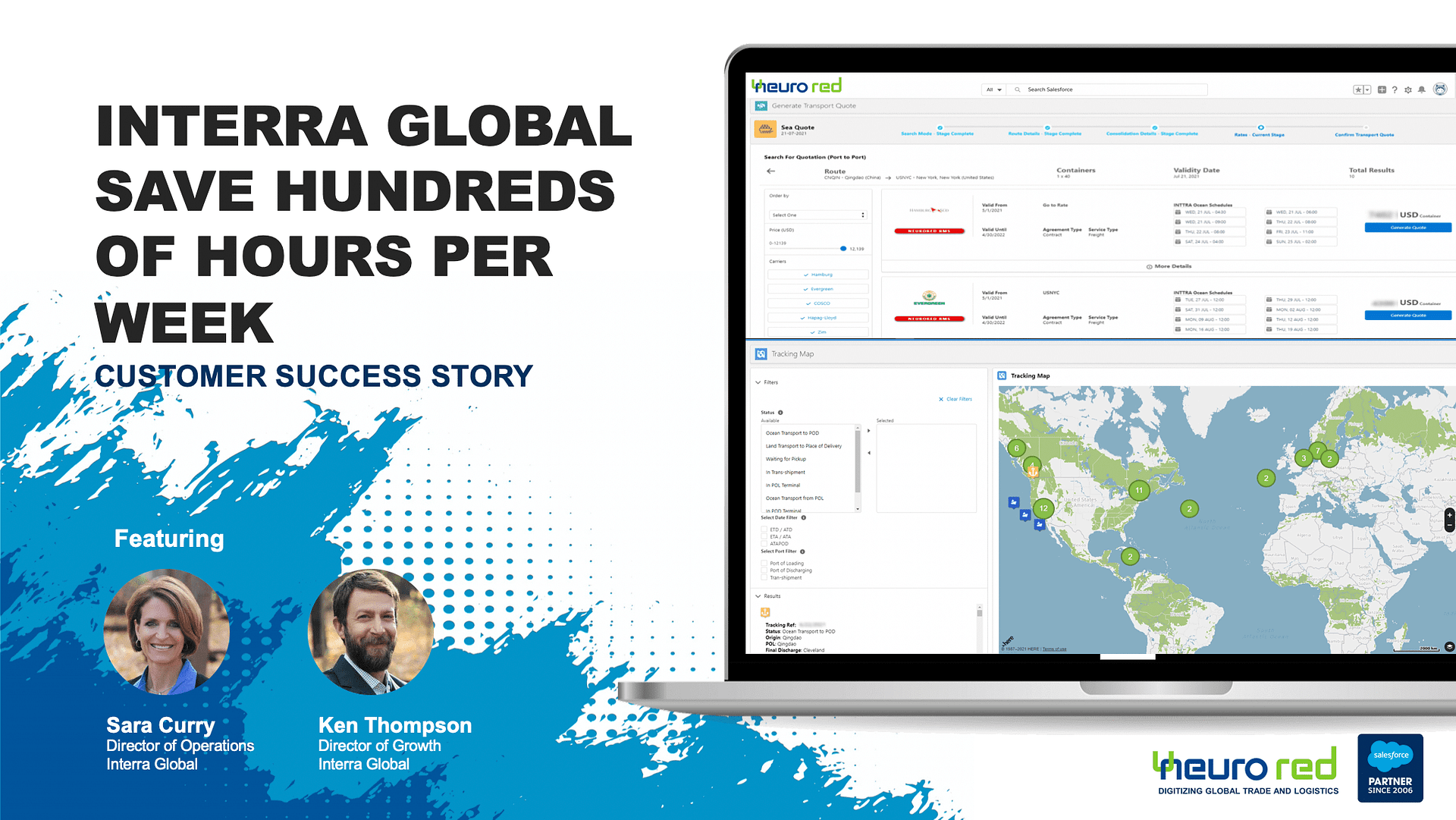 INTERRA GLOBAL SAVE HUNDREDS OF HOURS EVERY WEEK WITH NEURORED
Success Story
In this month's edition of Neurored's Customer Success Stories, we spoke with Interra Global's Sara Curry and Ken Thompson to find out how Neurored is working for them
Let's Get Started
Schedule a Demo Now